the pioneer of No & Low craft beer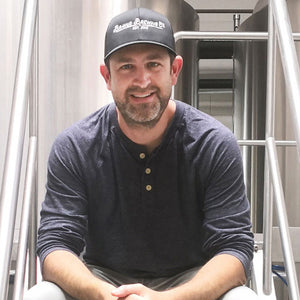 This is Philip Brandes and in 2015 he started Bravus, North America's first non-alcoholic craft brewery. Philip had one simple mission: to create non-alcoholic craft brews which not only tasted great, but could be enjoyed by both craft beer enthusiasts and the occasional social drinker.
Bravus's core message has remained the same over the years, with a focus on inclusivity, authenticity and celebrating the passion of those who make, sell and buy our products. Bravus is about life's accomplishments, the moments in times that fill our days and give us purpose. Whether you spend time catching up with an old friend, getting together with others to celebrate, or trying out a new hobby, Bravus is about making those things count. That's why any time, is a good time, for a Bravus.
learn more
What our customers are saying

When I was training for my last marathon there just wasn't a great non-alcoholic beer on the market that approached the flavor of a good Blonde Ale, so I gave up drinking beer altogether. Thanks to Bravus I can have a refreshing brew after my runs, and not have the effects of alcohol.
-Jeremy

An amazing non-alcoholic craft IPA, finally! I'm am avid craft beer fan, and the Bravus IPA is my go-to after yoga. I swear you can't tell the difference! A great balance of hops and malt, yet not too heavy. I'm just waiting for them to a release a Hazy IPA. Let's do this Bravus!
-Laura
I've been in recovery for 5 years now. When you have been a non-alcoholic drinker for as long as I have, you become very familiar with the choices out there. It's nice to finally have a non-alcoholic Stout I can enjoy when I'm at a restaurant near me that tastes as good as an alcoholic Stout.
-Michael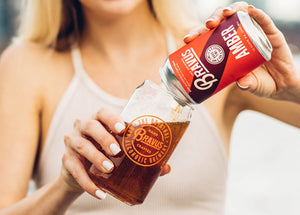 15% DISCOUNT FOR SUBSCRIBE AND SAVE!
Choose which brews you want and how often you want them delivered. Never worry about running out again!
Shop Now
Close (esc)
CARE FOR A DISCOUNT?
Enter your email address below and receive a coupon good for 10% off your first purchase!
Age verification
By clicking enter you are verifying that you are old enough to consume alcohol.