Focus Sparkling Hop Water Brew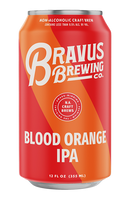 Blood Orange IPA Brew
Golden Light
Oatmeal Dark Brew
Peanut Butter Dark Brew
West Coast IPA Brew
Raspberry Gose Brew
Build Your Own Brew Box
Bravus prides itself on providing you with options which is why we're giving you the ability to customize your own 12-pack (2 x 6-packs) or 24-pack (4 x 6-packs). We call it the Build Your Own Beer Box.
Ingredients: Varies by style
Get free shipping on every 24-pack!
Close (esc)
CARE FOR A DISCOUNT?
Enter your email address below and receive a coupon good for 10% off your first purchase!
Age verification
By clicking enter you are verifying that you are old enough to consume alcohol.